We love starting our day with a traditional English breakfast.
Well, Steven Loves breakfast and he was in heaven.
I prefer my all-time favorite breakfast of Eggs Benedict.
The kids LOVED taking the train aound town. So, wish the United States had a train service like Europe's. Sure would make things easier for everyone to get around.
After the Tour de France viewing on Monday, we walked over to the Tower Bridge of London. This bridge is so amazing that most people (including us) think that this is the London Bridge. Actually, the London Bridge is quite plain and non distinguished compared to this more recent building.
Steve and I have been telling history stories so the kids could understand what they are seeing as we see these amazing sites. European history lends itself to incredibly interesting stories at the expense of the Royals. The Tower of Torture is called because of the lost princes, beheadings, and the means of torture placed upon those accused of crimes against the king. The two young sons of Kind Edward IV were locked up there by their evil uncle. Beginning of a great story?. . . well, actually a sad one as most people did not fare well in the Tower of Torture.
The execution of Lady Jane Grey took place here. This painting by Delaoche shows the execution of Lady Jane Grey. She was 17 when she became Queen of England in 1553 for 9 days. She was executed a year later.
The Imperial Crown of India was made when England's King George V traveled to Delhi as Emperor of India. This special crown was made because the crown jewels can not be taken out of the United Kingdom. It was only worn once.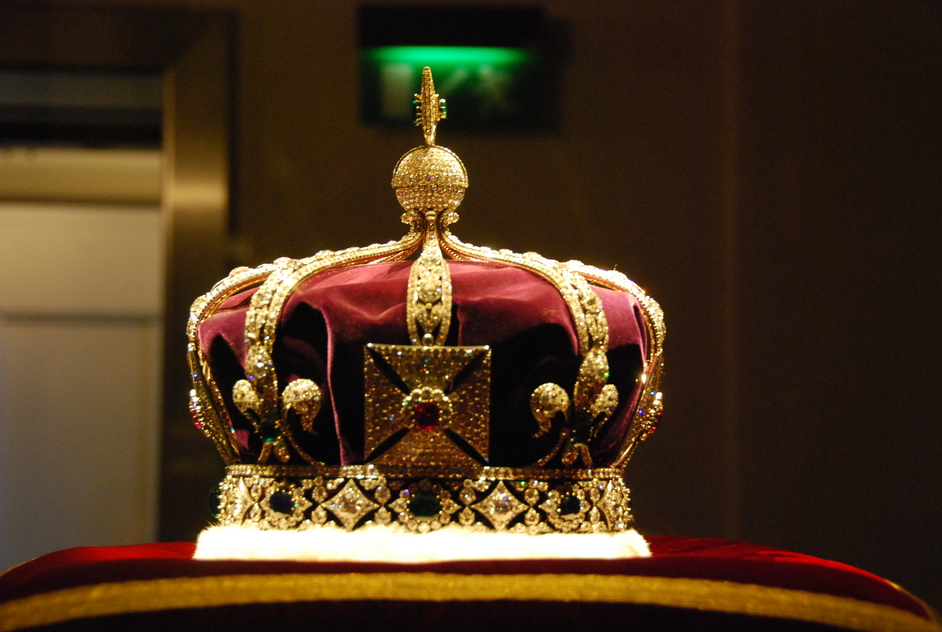 I especially liked this crown with the sapphire. It was so interesting to see all the different crowns wore during the coronation of the Kings and Queens.
Trafalgar Square
Legend says that if Big Ben chimes 13 times, the four lions will come to life.
Chelsea got a little artsy with Big Ben.
Of course, no trip to London would be complete without locking your sister inside a telephone booth.